When you hire NeoPath to assist with your onsite clinic building process, you are hiring a team of experts that have partnered-with and consulted numerous clients from all different points within the implementation process. Our team here at NeoPath will take the risky guesswork out of the process for you as we have the aptitude and ability to make sure you get the most of your budget. Our advice allows you to eliminate any potentially wasted valuable time or dollars on unnecessary expenditures and ensure you follow all of the complex regulations that go along with operating a medical facility from the very beginning.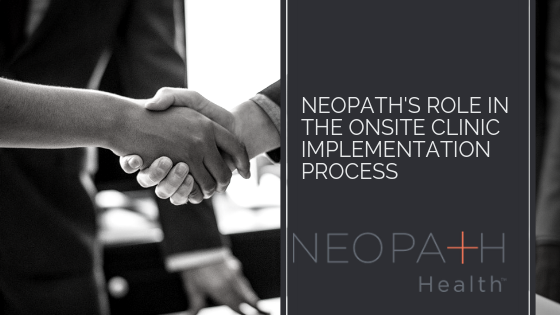 Facilities Consulting & Collaboration
There are many different options when it comes to deciding upon a facility for your clinic, and we've helped our various clients sort through the differences to select the best option based on their needs and budget.
Want to learn more about NeoPath? Download our NeoPath Health free booklet.
For larger budgets, we've done complete builds alongside architects and contractors, constructing spaces from the ground-up. We've assisted in figuring out everything from the necessary square footage and layout down to the smallest details such as finishes and color schemes. With a smaller budget, we can help with renovations to space within your current facilities to make it clinic-ready or assist in finding an existing space that could be rented or shared with another provider.
Regardless of your budget or facility needs, we will utilize our extensive experience and industry understanding to be certain your clinic is set up to handle the exact services your employees require. We'll consult with you in terms of specifications of the space, such as exam rooms, a functional lab, waiting area, and office. In addition, we can assist with filling the space by connecting with our network of medical supply vendors and IT vendors to bring in everything needed to operate the clinic.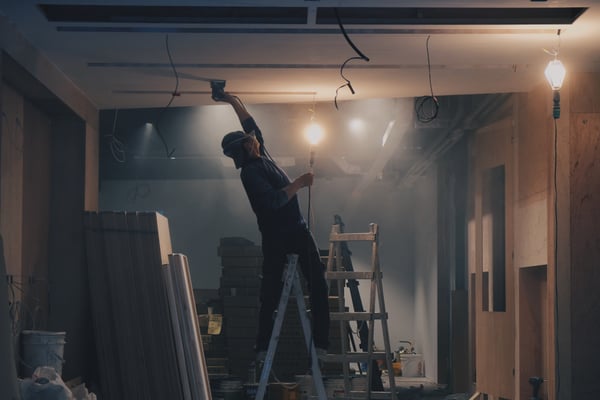 Staffing & Management
The next level of operations is hiring your staff. When you work with NeoPath, you are able to be as involved as you'd like in terms of hiring. You have the ability to be included in every step along the way to ensure a good fit for each potential hire. We take your company culture and values as seriously as we do our own and will strive to hiring staff who meet that criteria. If you'd like to be more hands-off, let us know your requirements and we'll staff your clinic with highly-skilled, board-certified medical professionals without any need for direct involvement on your end.
NeoPath is the best onsite clinic vendor in Minnesota. Here's why.
Once your clinic is fully staffed, we will handle all ongoing management including scheduling as well as tracking productivity and employee satisfaction with the clinic and staff. One major advantage of working with an onsite clinic provider like NeoPath is that by allowing us to manage your clinic staff, you are naturally easing one of the most common employee concerns: privacy and medical confidentiality.
Conclusion
One of NeoPath's greatest strengths is our ability to meet you where you are within the onsite clinic process. Each of our clients are unique, with different employee bases and disparate needs, and we go into every process with that understanding front of mind. No matter what your timeline or budget, we will be able to work with you to come up with a customized plan that fits within your distinct parameters. We always adapt our advice to the specific needs of you and your employees in order to get your clinic up and running and allow each of you to start realizing savings as quickly as possible. Contact us to get started.