With the rising costs of healthcare and the need to attract and retain top talent in the workplace, organizations are turning to onsite clinics to beef up their benefits package and reduce overall costs. Is your organization considering implementing an onsite clinic but not quite sure if you're asking the right questions when selecting a vendor? Onsite clinics are definitely not one size fits all and being informed is critical to selecting the right vendor and making the right choice for your employees.
Asking these questions can help determine which vendor is the right one to partner with your organization to help you achieve your company financial and health and wellness goals.
#1. Who will be the care providers?
It's important to understand who will be administering the care to your employees. Think about when you make a hire. How critical is it that the new hire jives with the company culture?
The same applies for onsite clinic staff. Onsite clinics can treat everything from a workplace injury, to a chronic disease and can ultimately have a huge impact on your organization and employee health. For that reason alone, it's crucial that employers are involved in the recruiting of their onsite clinic staff. Your vendor should oversee the process and hire with your company's best interest in mind.
#2. What services will be covered?
Technically speaking, onsite clinics can provide a wide array of services, however, the decision ultimately lies with the employer and the vendor. Will the clinic treat only occupational related injuries, or will they offer general health care services? This question should be answered early on in the planning phases.
Successful onsite clinic management hinges on engaging the right employees at a time that makes the most sense for them based off of their current health happenings. [Click to Tweet!]
#3. How does the vendor plan to encourage employee participation?
Having an onsite clinic that isn't utilized doesn't benefit anyone, but don't be alarmed if employees aren't lining up to use the services right away. In order to fully reap the benefits, successful clinic management hinges on engaging the right employees at a time that makes the most sense for them based off of their current health happenings.
The vendor you select should have access to real-time data from your employee pool to conduct outreach strategies that actually apply to your current workforce. Timely and pertinent outreach makes a huge a difference and is most likely to lead to action and long-term health.
#4. What is the plan for measuring ROI?
Measuring return on investment is a must for any program and onsite clinics are no exception. The numbers are significant. They illustrate the successes and the areas that need improvement. The vendor you select needs to be able to not only capture that data, but have a clear plan of action for reviewing and optimizing based on findings.
The vendor should focus on metrics that highlight employee participation, the cost savings for both the employer and the employee, and the quality of care provided. KPIs should be determined collectively prior to the launch of the program.
#5. How secure is the data?
No employer wants to be the lead in the next data breach headline. Health related information is highly sensitive and extremely personal. The vendor should be able to provide detailed, audited proof that they have secured all privacy and security related processes and are in compliance with the latest security recommendations.
#6. Reference Check – Has the vendor done this before?
Does the vendor willingly share testimonial and customer success stories? If they do, that's a great sign. However, it's important the stories they share are rooted in data and backed by strong stats and figures. Remember, one of the main reasons to implement an onsite clinic is to save money. If a vendor can't share a specific example where they decreased costs, that alone speaks volume enough. Workforce recommends that you ask not only for clients' reviews, but that you ask to see actual clinic performance data, not speculative projections extrapolated from average savings reported in the literature.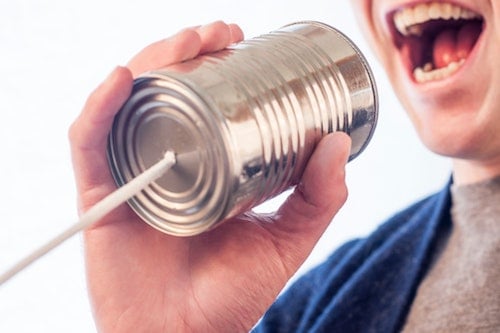 Final Word
Onsite clinics are not only a convenience and benefit for your employees. They should make sense for your business financially and reduce costs overall. Asking the right questions when selecting a vendor will hopefully lead to healthy employees and a healthy bottom line.
Ready to take the next step? Learn more about how NeoPath Health™ empowers organizations with independent primary care clinics that provide easy, affordable access to healthcare for individuals and their families.