Unemployment is at the lowest rate since 2007 which means competition over talent in the workplace is getting fierce. Nearly ⅔ of all companies are investing in the employer brand in an effort to attract and retain top talent. So that has us thinking, what are the key areas in a benefits plan to attract and retain the modern worker? In this post we'll outline 6 areas to beef up benefits packages to make your organization competitive in today's workplace.
Boost Benefits Packages With Employee Appreciation
Employee appreciation is at an all-time high with 75% of employees who received at least monthly recognition reported being satisfied on the job. This shows the effort that companies are putting into recognizing employees on a regular basis for the good work they are doing not only on their team but for the organization as a whole. It's not surprising that 88% of organizations surveyed reported having some sort of recognition program in place ranging from employee of the month to bonuses to perks given. Perks can be anything from an extra vacation day to access to company assets like corporate sporting tickets.
Work/Life Balance Growing More Important
Work/Life Balance plays a bigger role in the decision phase than many other offered benefits to current and potential employees. Working shorter hours makes employees 20% happier and up to 64% more active at work. This helps set the tone for how your days are structured, if you know you are working less hours but still have the same responsibilities would you still schedule and/or attend all those meetings in person? Most people have become more agile in their work process by meeting virtually or simple conference calls to get team communication out. On the flip side working longer hours makes employees 34% more anxious and 58% more irritable. Companies and teams need to embrace flex time, work from home programs and health initiatives to retain and recruit modern workers where both the company and worker are benefited.
Health Plan Benefits A Key Recruitment/Retention Tool
Health plan benefits are still the driving force behind employee recruitment and retention. 80% of HR professionals cite healthcare benefits as their primary retention tool, more than retirement & vacation, if you want to be considered by today's top talent pool you need to have a good health plan offering. Including a wellness program in your benefits package also offers a 3:1 ROI, this is very helpful for employees who are looking to maintain a healthy lifestyle and a successful career as the same time. Most of these are on-site or close to your work facility and can include yoga classes, fitness instruction, massage offering and other classes. Treasure Island Resort & Casino in Minnesota offers a primary care clinic on site for all more than 1,500 employees covering all basic care needs.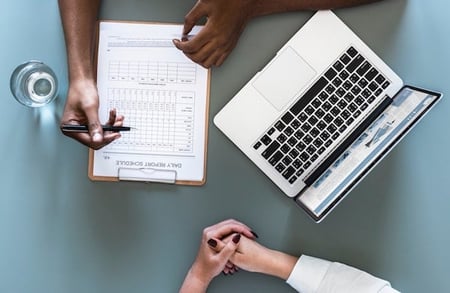 Personal Finance Programs
76% of millennials stated that they want a student debt assistance package in their benefits program while only 4% of companies offer it. More than a retirement match: Charles Schwab offers 401k matching boosted by employee recognition, corporate bonus plan and offers employees personal financial consultations.
Develop Employees with Tools & Training
Tools & Training programs are at the core to retaining employees, 42% of employees feel their job satisfaction hinges on opportunities to developing their career. Employees want to know that the company cares about their success and development to help them advance in the career field of their choice. This benefits the company when empowering employees to be the best they can be, they will work harder for your goals along with their personal goals. At Hyatt, training leads to a lot of internal career advancement, nearly 20% of Hyatt's 75,000 employees have been there for more than 10 years.
42% of employees feel their job satisfaction hinges on opportunities to develop their career, how does your organization stack up? [Click to Tweet!]
Culture &Values Need to Align
The core values a company practices and has in place and promote to their employees plays a huge role in recruitment and retention, most large companies have reduced turnover by 50% using corporate giving programs. IBM alone attributes a $600 million return on their $200 million CSR program investment. If you are looking for talent that also has values and wants to help in the communities they serve use the companies philanthropy as a stepping stone to getting them in the door to bring their talents to your organization!