We've all been there - we've all had to sit through the company benefits presentation. It's something the new employee and the lifer can both agree on - this presentation is usually boring. It doesn't have to be, though. You benefits presentation can be engaging, helpful, and yes, even fun. Below are our recommendations on how to make your presentations an enjoyable experience for all your employees.
First and foremost, making your slides and presentation interactive will be key to your employees engaged and ready to retain the information you are providing. Creating an atmosphere where employees know they can openly speak and ask questions starts with the presenter(s). Body language and eye contact with the audience will make them feel appreciated and welcome to interact. Additionally, having printed handouts for employees can be beneficial so that they can follow along with written text and take relevant notes. Printed materials can also serve as a resource to employees after the meeting when it comes time to review their options and pick the benefits that work best for their family.
When building your slides, keep in mind that one of the best ways to create an engaging presentation is by making it visually appealing. Hold attention with fun stock images and videos along side your corporate branding images. The slides should be your guide to high-level talking points, not something to be read off of directly. Keeping the text on each slide minimal will keep your audience listening to your voice, not getting caught up in what's on the slides. Leave the graphs, flowcharts and crowded text boxes out of your presentation.
What do ice-breakers and humor have in common? They build trust, rapport and help open up the room to conversation. By starting your presentation off with an ice-breaker, you are helping to build an atmosphere that is both warm and friendly. It lets the group know you want to learn about them so you can relate to their needs while delivering the presentation. Humor is a great way to tackle the uncertainty many may be feeling when talking about their employer benefits, which can be confusing to many people. Make sure that the humor you use resonates with the audience by using personal work stories to capture their attention. This will help employees relate to you and the material.
Adding Ice-Breakers and light humor to your benefits presentation are just a few ways to get your employees more engaged! [Click to Tweet]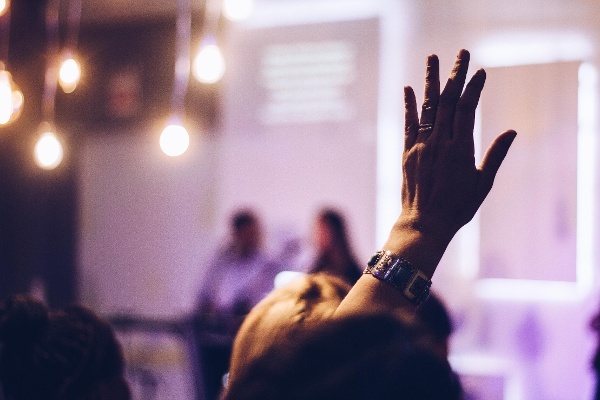 Have you ever gone to a presentation where the presenter stands up at the podium, doesn't move and just reads off the slides? Or how about a presentation where it feels like they are reading the presentation for the first time? It's awful, right? So how do you avoid these presentation mis-steps? Movement. By walking around and engaging the people in the room, you will keep your presentation tone more natural. Sitting or standing behind a desk or podium and simply reading the slides tends to make you monotone, which isn't helpful or engaging. Walking around also helps you monitor the mood of the room so you can adjust the tone and speed of your speech to match the audience. Doing this can feel awkward at first, so practicing in front of a mirror, family, friends, co-workers, and really anyone can help. Your body language, facial expressions and the speed of your presentation can all be ironed out through practicing. When it's time to give the presentation, practicing can help you know when to take pauses, ask questions from your audience, or even take sips of water to give them a second to process what you are talking about.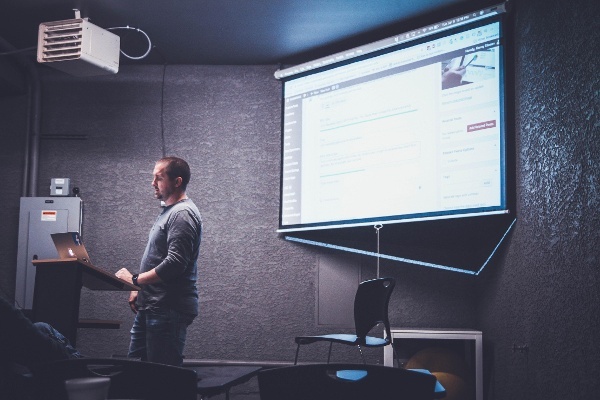 Finally, the old saying that there is power in numbers comes in handy with presentations. Collaborating with your peers will not only make the material stronger, but also makes the delivery stronger. Bring in company experts to tackle the detailed questions ranging from health insurance to retirement fund and 401K matching. There is a team behind you that is willing to help everyone succeed. Having one or two other staff members in the room will also help the employees who may have personal questions that don't want to raise their hand and ask in front of everyone.
By following one, two or all of the suggestions above you will not only help your company explain the benefits offered in a more clear, fun and engaging way but you will also let your employees know that you care about them and their wellness.
For more information please download our Anatomy of the Modern Benefits Package below!