Employee wellness initiatives are having a moment, from online resources and apps to health coaching and onsite clinics. But with so many options, how do you know which ones are a good fit for your team?
At NeoPath Health, we've helped mid-sized companies deliver better health services to their employees for over a decade. In our experience, there are a few simple steps employers can take to provide better wellness outcomes.
Why employee wellness initiatives are essential now
Before we dig into our checklist, let's set the stage for our topic. There's plenty of research showing the collective impact the pandemic had on society's health and well-being. Your first step is to consider whether you've substantially improved your employee wellness initiatives over the last few years. If so, congrats! If not, time to get started.

When you invest in employee wellness programming, you're also investing in the ability to attract, retain and develop the talent you need to move your company forward. And the investment is worth it. According to Zippia, the average return on investment for employee wellness programs is six-to-one.
Your 5-point checklist to assess whether employee wellness initiatives are a good fit
#1: Guided by feedback – Before you start, plan to spend time asking employees what they want and need. You can also incorporate data points from other sources (e.g., survey data) and what you know and observe with your team. Questions to consider at this stage: How do you involve your team in your program design? Are you getting input from people who work in the office, at home or both? Did you include every business line and type of role (e.g., frontline staff)?

#2: Designed intentionally – You'll get higher adoption if you create a program specifically designed for your employees. Spend time with employees' input and make sure you address their well-being concerns, priorities, and preferences. Questions to consider at this stage: How can you create programming that meets the needs of every generation and life stage? What about a mix of time options? Self-guided and group activities?

#3: Aligned to business operations – If you invest in well-being programs, they must be realistic and aligned to your business's operations. Make sure your culture supports people stepping away to go for a walk or get in a workout. You don't want employees to feel an expectation of using well-being services on top of their already packed day. Questions to consider at this stage: Is our culture ready to support people taking time to care for their well-being during the workday? In what ways can you reinforce using wellness resources as a favorable option?

#4: Ongoing availability – To send the right message to your team, you want to avoid anything that gives a flavor-of-the-month vibe. Stability is essential right now. So, demonstrate your long-term commitment by making plenty of endless options available. Questions to consider at this stage: Are we intentionally setting out to build a long-term program? Have we given this program enough time to succeed?

#5: Strong adoption rate – You'll need a way to measure how many employees are using the well-being initiatives you provide. Having some data will help you confirm workplace fit and ROI – and could offer insights into other well-being decisions. Questions to consider at this stage: How will you measure adoption? And how could the data inform other aspects of your well-being program?
---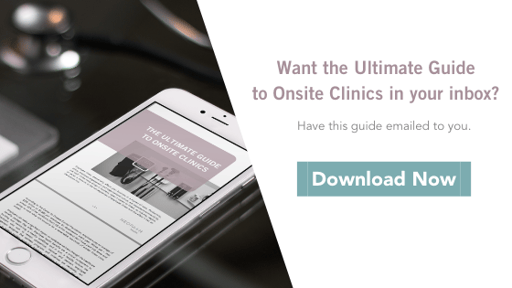 ---
Start now, then test and refine
We're all learning more about the workforce's needs in this post-pandemic, highly stressful world. Our advice is to start where you are and use the five criteria above to guide your efforts. As you test ideas, remember that you can continuously refine them as you go with feedback from your team. Don't wait until you have the perfect program – get started now.
Need help designing your employee wellness initiatives?
At NeoPath, we believe there's a better way to provide healthcare to your employees and their families. For over a decade, we've helped mid-market companies design and build onsite primary care clinics.
In response to the current mental health crisis, NeoPath Health now offers our customers onsite mental health services powered by Good Human Work. Good Human Work provides licensed therapists deliver emotional, relational, and organizational health services.

If you're ready to establish, empower and elevate your employee's healthcare. Let's get started.