It's not everyday you get to work with and show appreciation to real-life heroes, but that's exactly what we get to do with the NeoPath Healthcare Heroes. NeoPath Healthcare Heroes is a way for us to recognize our healthcare professionals and say thank you to the heroes that sometimes go unthanked- the ones who ensure patients get the care and attention they need and deserve. Healthcare and NeoPath wouldn't be the same without them!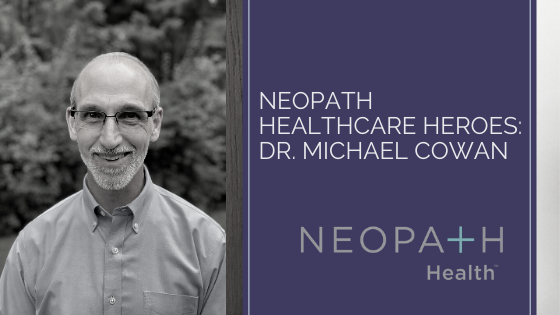 We're thrilled to announce that this month's honoree is Dr. Michael Cowan. Dr. Cowan is the longest tenured NeoPath employee and the Medical Director at our Prairie Island Health Center. With over 34 years in healthcare, we were thrilled to have a chance to sit down with Dr. Cowan and learn a little about why he first went into healthcare, his favorite part of his job, and if he had any real-life heroes of his own.
Related Reading: NeoPath's July Healthcare Hero: Stephanie
Dr. Cowan's "Why"
As far back as childhood, Dr. Cowan has been interested in becoming a physician. In fact, he enrolled in the American Red Cross First Aid classes at the youngest age they allowed at the time and has worked in healthcare ever since. Dr. Cowan said, "As a teen I volunteered with American Red Cross Disaster Services and once I was able to drive, began volunteering with my local Rescue Squad." He studied Biology at Penn State University and also obtained his EMT Certification as an undergraduate, working part-time for University Ambulance during his college years. "I have seemingly always been a "caregiver" and have enjoyed helping others navigate through their unique circumstances and conditions," he said.
"He has been instrumental to the success of NeoPath. He has helped guide our clinical practice and built a team at Prairie Island that is grounded in caring for the community that we serve. " said Katie Halsne, RN, Director of Clinical Operations at NeoPath Health. "His dedication to his patients is evident in their glowing patient experience feedback. We routinely hear that "Dr. Cowan is the best" and I, along with the PIHC team, totally agree!"
The Best Part of Dr. Cowan's Job
When asked what the best part of his job or profession was, Dr. Cowan said he has always enjoyed the relationships he has developed with patients over the years and have been fortunate that they have allowed him to play a role in their lives. He went on to say that, "Teaching patients about their conditions and providing them with options for selecting the "best treatment plan for them as individuals" has been my primary method of dealing with simple as well as complex conditions over the years."

Tied closely with patient relationships are the relationships he has developed with colleagues who have allowed him to practice medicine in the manner which he does best. "Without the wonderful secretaries, nurses, medical assistants, PA's, NP's, administrators et al (and family support of course) I would not have been fortunate to reach this part of my career. I truly owe thanks to everyone who has supported me throughout my medical journey," he said.
Dr. Cowan's Real-Life Hero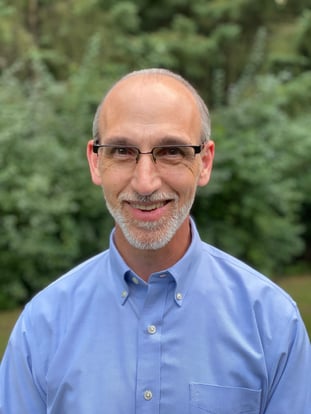 While he didn't recall having a classic real-life hero growing up as a child, he did say his mother, who unfortunately passed away in the 1970's at the age 45 from breast cancer, would be his hero still today. "My mother would be my hero, for supporting me and my sisters during our early childhood and teen years, instilling values which have remained with us to date."
Congratulations, Dr. Cowan! We can't thank you enough for all that you do for your patients, your team, and healthcare as a whole. Thanks for being our healthcare hero!