If you've been waiting for a sign that it's time to expand your employee mental health and wellness program, here's one: A recent poll from the American Psychological Association shows that 81% of employees would prefer to work for companies that provide support for mental health concerns.

That means what was once found only in large enterprises or well-funded start-ups is now a mainstream expectation. Employees want to be seen as people and need support as they navigate all that life throws at them. More importantly, they don't want to feel stigmatized if they ask for help.

As a healthcare partner to mid-size employers, we understand. Each week, we talk to companies that want to dial up their mental health support or assess their current approach. The most common question is: "Are we doing enough?"
How to analyze your employee mental health and wellness program
Following are five foundational mental health steps companies can take. As you review each section, honestly assess how well your company performs in this area. Then, see the scale at the end of this post to see how you're doing.
Offer an employee assistance program - 1 point
An employee assistance program (EAP) is the absolute minimum you should offer. This program provides employees with 24/7 access to resources for health, financial, substance abuse, and mental health challenges.

Of course, just offering this benefit isn't enough. You also must regularly remind employees that it's there and promote its use. When you do, be sure to provide a wide range of examples – including mental health – so there's no stigma attached to the service.


Dedicate a well-being budget - 1 point
You'll also want to set aside some dedicated well-being dollars. Some companies use these funds to provide employees with a stipend they can spend on whatever's important to them (e.g., yoga classes, CrossFit).

This flexible strategy shows that you care and that well-being is essential to the company. One downside, however, is that it puts the onus on employees to find what works for them.
Create an open and accepting culture - 1 point
Talking about mental health and mental health services at work should be part of your culture. This work isn't easy, but two steps can help:
Identify culture hot spots: If you want to create a workplace that values mental health, you need to identify anything within your culture that's stressing people out. And you want to make it easy and natural to talk about topics like stress, anxiety, depression, and burnout.
Do some leg work: Look for ways to make access to services as easy as possible. Can you offer onsite employee mental health and wellness services during the workday? Or help employees find a local therapist? Sometimes access is more meaningful than a modest monthly stipend.
Prepare leaders for mental health-related conversations - 1 point
Employees experience the culture through their direct leader. That's why it's so crucial to prepare leaders for these mental health-related conversations, including how to:
Lead with vulnerability – share your experiences to help employees feel more seen and accepted at work. This doesn't mean oversharing; it means intentionally creating space for others by acknowledging your own challenges.
Take a human-first approach – remember that employees balance work with life and its messiness. They could be dealing with challenges like sick kids and aging parents or stressors like finances and managing chronic health issues. Always respond with empathy, compassion, and humanity.
Stay aware of outside pressure – consider what's happening in the world and how that affects your team. In the last few years alone, people have dealt with a pandemic, political divide, social justice issues, school shootings, climate change, war, inflation, and much more.
Recognize the signs – know how to spot burnout, anxiety, or depression, how to broach the topic with employees, and how to offer support.
Create opportunities for connection - 1 point
Feelings of isolation and social disconnect are incredibly high as the pandemic fades. With busy schedules, long commutes, or back-to-back Zoom calls, we've lost natural opportunities for human connection.

At NeoPath, we see this play out in our onsite employee mental health and wellness clinics. Consistent therapists offer a source of human connection that many employees need right now. But there are plenty of other ways to boost human connection on your team. Keep it low-pressure at first – focus on getting to know each other and having fun.

A word of caution: There's no "easy button" for this work, and assessments like pigeonhole employees into types, colors, and letters can miss the point. People aren't profiles; they're individuals.
---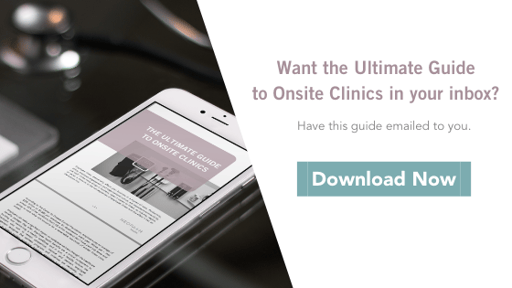 ---
NeoPath: A better way to deliver employee mental health and well-being services
If you're here, you already understand the importance of supporting employees' mental health. But chances are, you also want to know you measure up. Give yourself one point for each of the five foundational areas your company has implemented.
Score 0-1 point: glad you're here; time to get started
Score 2-3 points: excellent progress; what's next?
Score 4-5 points: well done; keep going!
If you need support, we can help. We're NeoPath, and we think there's a better way to deliver employee mental health services and care. In partnership with Good Human Work, we provide onsite emotional, relational, and organizational health services that licensed therapists offer.
Let's get started if you're ready to establish, empower, and elevate your employee healthcare.