Even for the most resilient among us, the last two years have been a lot to process. The pandemic was stressful enough, but it was joined by a recession, social and political unrest, the war in Ukraine, inflation, and more.

Mental health has come out of the shadows, if there's a bright side to the lingering pandemic-related stress. Employees now talk openly about burnout, exhaustion, and mental health struggles – even while at work. And that's a good thing when you consider that experts cite mental health as one of the driving forces behind the Great Resignation and the Great Reshuffle.

Welcome to the new era of employee mental health and wellbeing - we have some additional insight for you.
How can employers support employee mental health and wellbeing?
Many employers are responding by providing more support for their employees' emotional, relational and mental health. In its 2022 Mental Health Workplace Benefits Study, SHRM reports that 78% of organizations currently offer workplace mental health resources or plan to offer them in the next year.

This doesn't mean you need to be like Nike, LinkedIn, Bumble, or Hootsuite (all of which gave their teams a week off to rest and recharge). But if you don't have well-being programming, it's time to develop and implement mental health workplace solutions that align with your employees' wants and needs. Here are a few ways to get started:
Acknowledge the challenge – talk openly about mental health wellbeing with your leadership team and staff. This can help others feel comfortable sharing their concerns or seeking support.
Ask your employees what support they need – conduct regular wellbeing pulse surveys and encourage leaders to talk about well-being during one-on-one conversations. If they need it, offer your leaders training in how to navigate sensitive well-being situations. And make sure there's awareness of the mental health support services you offer.
Address cultural issues – examine how flexible your work arrangements are and address any cultural obstacles to work-life balance (e.g., don't expect employees to be online or available 24/7). Look for opportunities to model taking care of your mental health and respect others' boundaries around well-being.
Invest in solutions – can you offer employees an extra flex day or two? Look for ways to add more employee well-being programming or expand your current offerings based on employee feedback.


Case study: Onsite mental health services
Of the nearly 53 million U.S. adults with a mental illness, only 46% have accessed mental health services. Some mid-sized employers are addressing this gap by adding onsite employee clinics that provide mental health services.

For example, one of our customers wanted to offer employees experiencing mental health challenges a sense of respite during the workday. So, they decided to take action and develop and onsite clinic to ensure their employees received top-tier health services. Their onsite mental health programming includes:
One-on-one consultations to provide real-time, one-on-one support when employees need it. Highly skilled, licensed therapists deliver these sessions.
Education sessions so employees can learn actionable skills that help them navigate the pressures of work and life. Example topics are managing anxiety and creating healthy boundaries.
Working groups pair colleagues who want to work on similar challenges but prefer a group setting.
Self-guided activities so employees can complete skill-building independently at their own pace.


Support employee mental health and wellbeing
Employers have a strong vested interest in addressing today's complex mental health challenges, especially when the World Health Organization estimates a $1 trillion productivity loss in the global economy due to anxiety and depression.

Mental health challenges are complex and require time and support to remedy. Through mental health programming, employers can play a critical role in helping employees work through burnout, exhaustion, and stress.
---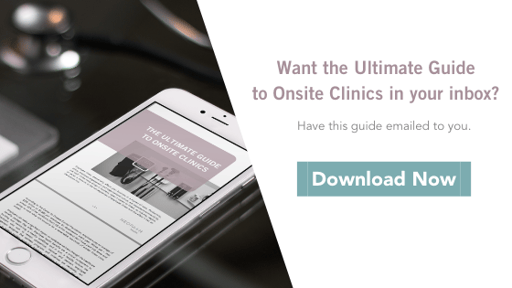 ---
NeoPath: A better way to deliver employee mental health and wellbeing services
At NeoPath, we believe there's a better way to provide healthcare to your employees and their families. For over a decade, we've helped mid-market companies design and build onsite primary care clinics.
In response to the current mental health crisis, NeoPath Health now offers our customers onsite mental health services powered by Good Human Work. Good Human Work provides emotional, relational, and organizational health services delivered by licensed therapists.
If you're ready to establish, empower and elevate your employee's healthcare. Let's get started.