The change toward better health can be a hard one to make. And with so many obstacles and barriers in the current healthcare system, it's hard to know where to start. One way a company can focus on health is by providing employees with an onsite clinic. Onsite clinics can have an incredible impact on the workplace by offering convenient access to health care, controlled health care costs, improved productivity and patient outcomes, and by adding a personal connection to your company and workforce. Read this post to learn more about the benefits of a healthy workplace.
There are several benefits employers can expect when they implement an onsite clinic.
Benefit #1: Care Accessibility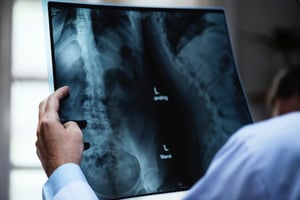 Onsite clinics provide employees with the opportunity to access a medical professional quickly and conveniently, often without having to leave the workplace. In a 2015 Mercer Survey on Worksite Medical Clinics, 63% of employers with onsite clinics stated they successfully reduced lost work days. Taking away the need to leave the office to seek medical care reduces the number of hours away from work and increases job productivity with the time given back.
Onsite clinics provide employees with the opportunity to access a medical professional quickly and conveniently, often without having to leave the

workplace.

#employeewellness

#workplacewellness [Click to Tweet!]
Benefit #1: Patient Education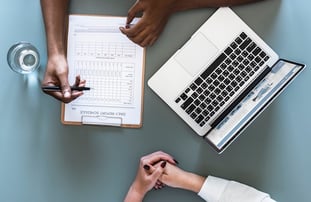 With employees frequenting the same physician for primary care needs, they can develop doctor/patient relationships and can reveal comprehensive health profiles. This can lead to opportunities to educate members about their conditions and create lifestyle changes to prevent future events, plus connect them to other necessary health resources if needed.
Benefit #3: Healthier Bottom Line
There are several ways onsite clinics can reduce costs and lead to a healthier bottom line.
High Claim Mitigation: Repeated clinic use can identify prevalent chronic disease and the opportunity for preventative care, reducing large, complex claims. It also leads to less emergency room visits for non-emergency conditions which are huge expenditures for organizations.
Trend Management: Early identification of potential future large claims and appropriate health management can lower the medical trend experienced by the health plan.
Concierge Services: Should a diagnosis require advanced levels of care, the onsite medical team expertise can assist in the search for and transition to specialist care. The medical team will be acutely aware of the existing 'in-network' specialists, keeping both the organization and member expense in mind.
A good onsite clinic is modeled and staffed to meet the unique needs of your workforce and should grow alongside your company. At NeoPath Health, the approach to healthcare is based on the idea that there is no substitute for creating a relationship with the patient. A minute of care can't treat a lifetime of problems. That's why NeoPath's proactive primary care clinics are fully staffed with physicians, nurses, pharmacists and other healthcare professionals. It allows us to dispense more than the temporary solutions that fail to address the underlying issues. Our staff creates genuine relationships with our patients and provides diagnosis, treatment, prevention and education all in one place.
Summary
The benefits of an onsite clinic are:
Care accessibility for all employees
Ease of patient education and relationship building
Healthier bottom line and reduced costs
Interested in learning more about NeoPath Health and what we can do for your organization? Contact us! We'd love to hear from you.